TIPS

GIGGLES

AND EVERYTHING IN BETWEEN
HOW TO PROMOTE YOUR EVENT ONLINE: 7 EASY WAYS
"What happens when you put your heart and soul into planning the event and no one comes!?"
Event Marketing
Event professionals invest a lot of time, effort and money into organizing events. We tend to obsess over every little logistical detail, we make lists, we create spreadsheets and budgets. But, what happens when you put your heart and soul into planning the event, and no one comes!?
If your marketing budget is light, you'll need to be creative in finding ways to get the word out. There are lots of ways to market your event for free (or at a low cost). Online marketing is powerful. Social media takes event marketing to a whole new level.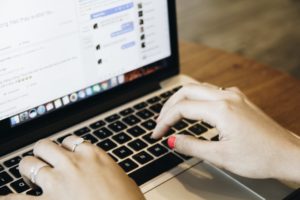 Here are our top 7 ways to promote your event online to attract people who are already familiar with your event and already looking for you. Plus, these same strategies will help you find brand new attendees.
7 Ways to Promote Your Event Online
Tip #1: Keywords
Keywords are those sneaky words and phrases that search engines use to rank your website in their results. Event marketers need to do their homework to discover which key phrases are most valuable and relevant for their event. There are some free online resources out there if you feel comfortable tackling this yourself. If you have some extra money in your event budget, invest in SEO services (Search Engine Optimization).
Hint: Put yourself in the shoes of your potential event attendees. If someone wanted to attend a conference about sponsorship, and didn't know of any specific conferences coming up, what would they type into Google?
Tip #2: Email Marketing
Email marketing is a very powerful marketing method and it's relatively cheap. In fact, event-related email campaigns generate higher open rates and click-through rates than most other types of marketing emails. So, you'll definitely want to be reaching out to past attendees and prospective attendees via email.
Hint: Build your email list and keep it current by doing some housekeeping clean-up every now and then. Don't forget to comply with Canada's Anti-Spam Legislation (CASL)! Plus, make sure you use intriguing headlines in the subject line of your email which will encourage your subscribers to actually open the email to learn more.
Tip #3: Social Proofing
Ever heard of FOMO? It's the 'Fear of Missing Out'.

Social proofing means that you influence potential event attendees by letting them know what everyone else is doing. You can use testimonials in your marketing messages, reviews, and more to showcase what people may be missing out on if they don't confirm to attend your event NOW. Let your loyal attendees speak for themselves and do the selling for you.
Hint: Craft some email marketing campaigns specifically along the lines of FOMO. For example:
"Your friends will be there … what are you waiting for, register now"
"We hear that so-and-so may be dropping by, don't miss it!"
"Here's what last year's attendees had to say: insert quote here"
Tip #4: Your Event Website
Your event website needs to clearly (and succinctly) provide all the important information about your event that a prospective attendee needs to know (and that confirmed attendees may be wondering about too).
They'll be looking for things like:
Event schedule/program of events

Event photos

List of people who may be coming

Venue information

Travel & Accommodations information

Dress code

Cost/Pricing
And more!
You can save on text by using video content and photo images that convey the event vibe and answer questions that event attendees may be wondering about. And, don't forget to include a clear Call to Action (CTA). If you get them to your event website, you don't want them to leave without buying a ticket, registering, or at minimum signing up for emails related to news about your event.
Tip #5: Social Media & Hashtags
If you're not using social media to promote your event, you are missing out on a very valuable opportunity to spread the word and reach lots of people in a very short period of time. Your social media strategy (including which platforms you use) will depend on the type of event you are staging, the scope and size of the event.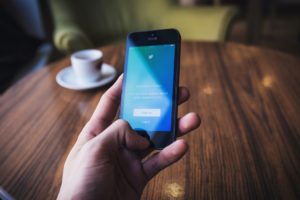 Regardless of whether you launch a full-blown social media campaign or do something simple like creating a Facebook page for your event or a Twitter account, you'll need to connect regularly with your followers, post relevant content, include CTA's, and promote your event hashtag.
Hint: Inspire others to spread the word for you over social media, by asking your attendees to post "I'm going" on their websites or blogs and to share links (or their status as a confirmed participant). Make it easy for them by providing event-specific buttons, badges and icons.
Tip #6: Create a Competition or Contest
A hashtag driven contest over social media can really create some hype for your event. Ask your audience to tweet the answer to a question, vote in a poll, or post a photo or video. Reward people who engage with you by giving away a prize, a free registration or ticket, or offering them a gift.
Tip #7: Share-Worthy Content
Custom content for your event has the potential for enormous pay-offs. You'll need to bring a clever writer on board (and a talented graphic designer) to create infographics, blog posts, how-to-guides and more. This type of content can generate thousands of likes, shares and visits online and expose your brand to a much wider audience.
Conclusion
These are just a few ways you can better market your event online for very little money. Be sure to track your results – you'll need to know what's working and what isn't. There's a little bit of trial and error when it comes to marketing your event online. Don't be afraid to go out of the box and test something a little risky or radical. If it doesn't resonate, adjust and move on. If it's a hit, you'll have a better sense of what your target audience likes and you can prepare more online content along the same theme.
If you need a few examples of some online event marketing campaigns that popped, reach out to me! I'd be happy to share.
For more tips, giggles and everything in between, click here.