TIPS

GIGGLES

AND EVERYTHING IN BETWEEN
HOW TO FIND AMAZING EVENT VOLUNTEERS
"Events are HUGE undertakings and are rarely a solo effort. So - how do you find the right volunteers? And what characteristics and traits should you be looking for?"
How to Recruit
Events are HUGE undertakings and are rarely a solo effort. We typically try to assemble a team of colleagues and volunteers to help keep all the balls in the air to successfully execute the event.
However, no event planning professional wants volunteers on their team who suck up energy, bring everyone down and basically generate no results. So, how do we find the right people? And what characteristics and traits are we looking for?
Here are my top tips for recruiting AMAZING event volunteers that share our same love of the events industry:
First-off, what is a volunteer? A volunteer is defined as a person who freely offers to take part in an enterprise or undertake a task willingly and without pay. Note that nowhere in this definition does it say anything about the skill level of the person undertaking the task!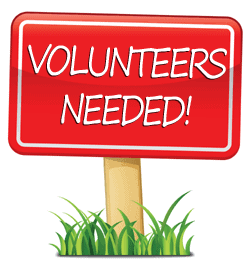 In the events biz, sometimes we inherit event volunteers with good intentions who really want to help and be involved, but who are not well suited to the high-paced environment of the event planning industry. This is tricky because we need people to fill in the gaps. We also need skilled people.
How do we find people to help out? And how do we recruit top talent?
Where to Find Volunteers
Medicore volunteers are everywhere. Great volunteers are hard to find, but they do exist.
Event volunteers can be recruited through various channels:
College or University programs – students studying event planning, event management, business, tourism and hospitality, etc. are usually very motivated to gain valuable hands-on event experience.
Volunteer Organizations or Portals – your community may have a volunteer hub where people in the community gather to advertise their willingness and availability to volunteer for causes and events.
Retirees – retired professionals usually have time available and typically also have great skills! Check out senior centres or groups/clubs where the 55+ market gather to socialize and connect.
Current Professionals – there are some very qualified people on LinkedIn who are willing to give their time to volunteer or who are considering a job change or career change and are motivated to network or 'test drive' a new career path through volunteering.
High Schools – in some provinces high school students are required to do a certain number of volunteer hours in their communities. So, don't hesitate to reach out to local high schools or connect with friends who have high school aged children in need of volunteer hours.
Social Media & Word of Mouth – post your volunteer opportunity online and encourage friends and colleagues to pass along your message about the need for event volunteers.
Vetting Volunteers
Now that you have some potential volunteers flocking to your in box expressing an interest in volunteering, how do you know if they fit the bill?
Tip: You can create your own volunteer intake form using free online survey tools or for more sophisticated volunteer database requirements, check out the variety of event technology tools available to event management professionals.
A job fair type of activity is another way to quickly recruit and assess event volunteers. Stage a 2-hour meet and greet in a central location in the city where the event will be held and conduct mini-interviews either one-on-one or in small groups to allow you to pluck the best and brightest from the volunteer pool.
A third option is to send out a call for volunteers through your own personal network, on social media or through news services and ask for people to show up at a certain time and location at the start of the event and then slot them into roles onsite as you go. This is a much more risky method, but if there are no special skill sets required it may be an option.
Volunteer Traits
What makes up the ideal event volunteer? Unfortunately, mediocrity is quite prevalent in the volunteer world. Nobody wants an event volunteer on the team who is just 'okay'. We want the best, most upbeat, most passionate and energetic bunch!  This is how your event goes from good to great.
Here are some traits to look for:
Passion – there is no substitute for a passionate volunteer who is 100% engaged.
Professionalism – volunteers reflect your brand and they are often the first point of contact with your event attendees. Look for volunteers who demonstrate a high level of professionalism and integrity.
Results-driven – volunteers with the 'Get sh*t done' mindset are the types you are looking for!
Collaborative mindset (team players) – executing an event requires everyone on the team to do their part to keep the balls in the air and to move things forward. Volunteers who are selfish, not inclined to work well with others or who have trouble adapting to a team environment are typically not well suited to event volunteer roles.
Can-Do Attitude/Problem Solvers – we want people who hunker down and dig deep and who challenge themselves to find a solution to a problem. Creative problem solvers are true volunteer gems!
Reliable & Consistent – flakey people need not apply. In the events biz, we need reliable volunteers who follow through on their commitment, who are on time, who are where they need to be and who perform at the same level day after day.
Champions – am incredible event volunteer is a champion for your event. They talk it up, they are positive and upbeat and they spread the word.
Energetic – No energy drinks required! Event work requires lots of energy for those late nights and early mornings. We're talking about the type of people who bounce out of bed in the morning and rarely sit down. Event management is not for the weak and lethargic.
Givers – truly amazing volunteers are motivated to help because they are focused more on what they can give to the event as opposed to what they will receive. Keep your eye out for volunteers who are more concerned about the free swag than they are about their event responsibilities. Those types are the WIIFM types (what's in it for me) and are only going to bring everyone down.
Flexibility & Adaptability – Rock star volunteers understand that things can change in an instant in the events world. They are easy-going and adaptable and have no problem changing gears and deviating from the original plan.

What Types of Tasks Will Be Delegated to Volunteers?
You have now found some volunteer gems. What next? Step two is to ensure you are slotting them into the right role and setting them up for success.
Here are some questions to ask yourself before you assign volunteers to specific roles:
How many volunteers do I need? Which tasks will be assumed by event staff and which ones will be supported by volunteers?

How long do we need them? How many hours per day? Which days of the week?

How we will support or train volunteers for their roles?

Who will supervise and manage volunteers
What is the Volunteer Hoping to Get Out of This?
Understanding what motivates volunteers and attracts them to helping out with your event is a key element of matching a volunteer to a task. People volunteer for a number of different reasons so take the time to ask questions and get to know them to help them benefit from the volunteer experience that you are offering. You'll need a system to assess which volunteers are best suited to certain roles and that needs to be aligned with your volunteers' availability and interests.
Have you ever wondered why someone volunteers their time? Or why they picked your event?
Here's a few interesting nuggets from the perspective of the volunteer:
Volunteers do a better job when they are passionate about the cause or organization they are volunteering for.

Volunteers are more enthusiastic about roles that are a good fit with their calendar of availability. An over-scheduled volunteer feels frazzled and an under-utilized volunteer is left wanting more.

Volunteers may be vetting you (not the other way around). They may have asked around or stalked you on social media.

Seasoned volunteers already know what they are good at. In fact, they may have volunteered at similar events in the past and know exactly which roles are best suited to their skills. Don't underestimate their ability to self-assess where they can best support the event.
Tip: Be flexible. Sometimes you need to adjust your plan and make game day decisions on where you need volunteer support. If someone isn't working out well in the role you originally assigned them to, act quickly and find a new spot for them.
Managing Expectations
Developing a structured event volunteer plan or guidebook is essential to keeping things on track and minimizing confusion or miscommunication during the event. Before they start, provide volunteers with a volunteer handbook that contains some key info about the volunteer requirements, your expectations, and basically how things will roll onsite.  There is nothing worse than being an event volunteer who shows up onsite feeling like a deer in the headlights.
Your handbook could include:
Background info about the event (or a link to the event website)

Policies on clothing and event dress code

Policies on expense reimbursement

Contact info for event staff and volunteers and emergency contacts (+ the communications plan between volunteers and event staff)

Frequently Asked Questions (by event attendees)

Maps or diagrams of event spaces

The volunteer schedule/shift times

Plan for volunteer parking, storage of personal items, volunteer meals and break times
Make it easy for your volunteers by providing them with everything they need at their fingertips. Make them feel welcomed and part of the team before they even arrive onsite at the event!
Saying Thanks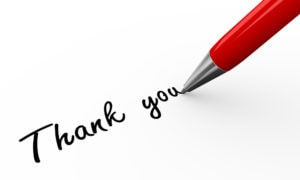 The event is over. Now it's time to thank your volunteers and acknowledge their support and contribution to the success of the event. You can do this via email, through handwritten notes or face-to-face. You may even consider offering gifts or implementing a volunteer awards program for people who really go above and beyond.
I also recommend tracking and documenting the performance of each volunteer. If you have created a database beforehand, go back and make some notes about each volunteer post-event. If you had any volunteers that were not a great fit or were a 'no show' make note of this too. This data will help you plan for your next volunteer recruitment activities at the next event.
Finally, ask for event feedback from volunteers. They are the eyes and ears on the ground. Ask them about their own personal experience as a volunteer at your event (to help you improve upon the volunteer experience that you are offering) and ask them to complete the post-event survey you may be sending to attendees or to report back on any anecdotal comments they may have heard or witnessed.
Conclusion
Volunteers make amazing contributions to events!  You can't do it without them. If you invest the time required to find the right volunteers, they will be eager to help you take your event to the next level and you will have created a tribe-like mentality amongst your volunteers. Go team!