TIPS

GIGGLES

AND EVERYTHING IN BETWEEN
THE HEEBIE JEEBIES: WHAT EVERY EVENT PLANNER

NEEDS TO KNOW ABOUT HOTEL CONCESSIONS
"Hotels tend to have quite a bit of flexibility on certain things, but no one asks, so they aren't always offered."
Many of my clients get a case of the heebie jeebies when it comes to negotiating a hotel contract. They are anxious about asking for freebies or perks. Let's face it - hotel contracts are intimidating. If you're not a lawyer all that jargon makes no sense at all!
Two of the most common hotel concessions that literally anyone can ask for:
#1 Complimentary WiFi – almost everyone is carrying around a phone, tablet and/or laptop when they travel. WiFi is a hot commodity. Event attendees want to stay connected in their guest rooms, in the meeting space and in the common areas. Don't be afraid to ask for free WiFi!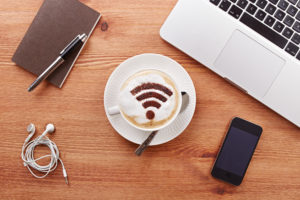 #2 Suite Upgrades – Whether you're looking to impress your boss or need a hospitality suite, suite upgrades are a huge cost savings (and a nice perk). You can also keep them in your back pocket for when you have a dissatisfied client or stakeholder. There's nothing like a room with a view!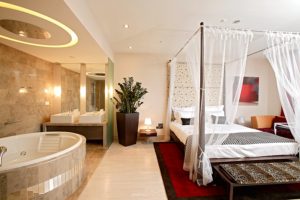 Curious about what types of other hotel concessions you can ask for? The truth is there are many concessions you can ask for as hotels tend to have quite a bit of flexibility on certain things. What is important to remember is to prioritize by asking for the concessions that you really need (and want) for each meeting/event based on the specific needs of your attendees.
The Bottom Line - don't be afraid to ask for concessions. What's the worst they can say?
PS – We've got more hints on hotel concessions in our eBook or simply set-up a 15-min consultation with me and I'll walk you through it.